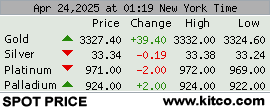 Friday, December 6, 2013
Welcome to Northern Colorado's Largest Gold, Silver, Rare Coin and Diamond Dealer




https://sealserver.trustwave.com/seal.js?style=invert&code=w6oj3BWiedHKByuB1c9FGFWOFoIC2k">>
A + Rating

Phone: 970-622-9443
Hours: Mon-Fri 9am-5pm

Our Address is:

206 E. 29TH ST. 

Just west of the Red Dragon Chinese Restaurant. 
Directly south of the Orchard's shopping center.

Click Here For Directions

WE PAY MORE !
COMPARE OFFERS BEFORE YOU SELL.
We buy and sell most all forms of Gold, Silver and Platinum as well as most all types of Silver Coins, Gold Coins, Certified Rare Investment Coins, Jewelry, Sterling Silver Flatware, etc


No hype, no pressure, no inflated retail prices. Just honesty, integrity and straight talk.
We will help you make the perfect decision.
We ship nationwide. Over 30 years in the industry. 
See Our Credentials.